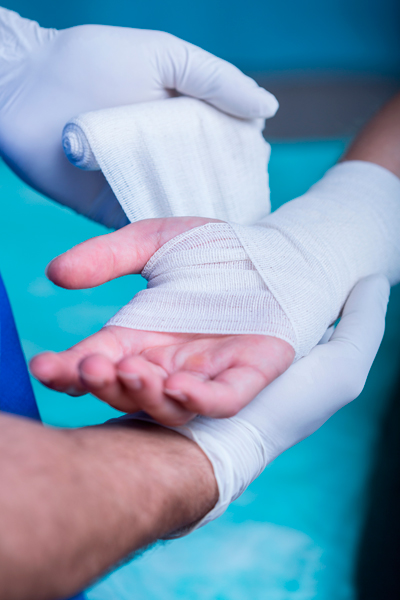 Hurt on a Dangerous Property?
Property owners have a legal responsibility to protect the public from foreseeable dangers on their property. If you have suffered an injury while visiting, doing business or working on another party's property in Texas, you have the right to seek compensation for financial damages related to your medical costs, lost wages and earning potential, and pain and suffering.
Do You Have a Case?
For more than 40 years, the lawyers of Tinsman & Sciano have been helping people in the San Antonio area seek fair and just compensation for damages due to negligence or misconduct on the part of property owners. We have the experience to protect your rights and the resources to see your case through to a successful conclusion.
If you think you have a case, let us give you a free consultation, or you can learn more by choosing the link that best describes the area that involves your case:
Swimming Pool Accidents
Dog Bite Injuries
Negligent Security – Assault, sexual assault, and rape due to negligent security.
Retail and Business Location Injuries
Work-Related Accidents – Construction site accidents; maritime accidents; oil field accidents, etc.