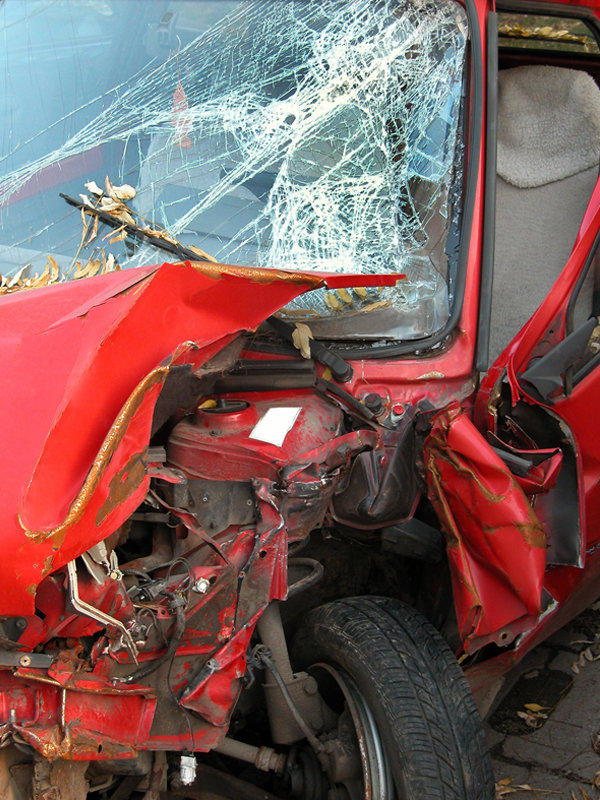 The Importance of Safety Belts
By Grant McFarland
How many of you have heard the slogans "Click It Or Ticket" or "Seatbelts Save Lives"? These common warnings are often ignored as we go about our busy lives. Sometimes, it takes a personal experience to highlight the importance of seat belt use.
Recently, I received the phone call that every parent dreads. My 16 year old daughter had been involved in a car crash. I remember my pulse pounding as she told me what had happened. I also remember the first thing she said on the call: "Dad, I'm ok, I was wearing my seatbelt like you always tell me." Fortunately, she was not injured in the collision. I am convinced that seatbelt use kept her safe. Based on the statistics regarding the lack of seatbelt use, the phone call could have had a dramatically different conclusion.
Grim Statistics
According to the Centers For Disease Control and prevention (the CDC), motor vehicle crashes are a leading cause of death among those between the ages of 1 and 54 in the United States. For adults and those older children who are big enough for seat belts to fit properly, seat belt use is the most effective way to save lives and reduce injuries in crashes. In spite of clear evidence of the benefits of seatbelt use, many people fail to use them, needlessly exposing themselves to increased risk of serious injury or death. CDC figures show that a total of 21,022 passenger vehicle occupants died in motor vehicle traffic crashes in 2014. In addition, more than half of teens (13-19 years of age) and adults (20-44 years of age) who died in crashes in 2014 were unrestrained at the time of the crash.
And the carnage is not simply limited to fatalities. The CDC data confirms that more than two million drivers and passengers were treated in emergency rooms as the result of being injured in motor vehicle crashes in 2014. In addition to the physical and emotional toll, these accidents inflict societal costs as well. Non-fatal crash injuries to drivers and passengers resulted in more than $45 billion in lifetime medical and work loss costs in 2013 alone.
Texas Safety Belt Law
In addition to exposing vehicle occupants to increased risk of injury and death, failing to wear seatbelts can have financial consequences. Texas law requires drivers and all passengers in vehicles to be secured by a safety belt or risk a fine. Under the Texas Transportation Code, a safety belt violation can result in fines ranging from $25 to $200, plus court costs. There may also be insurance consequences—such as increased rates—for a seatbelt citation. All drivers should make sure to wear their seatbelt, and ensure that all passengers (including those in the back seat) are wearing their seatbelts.
Proper Use
Safety belts are most effective when used properly. All vehicles made today have a lap/shoulder belt combination. Shoulder belts should go over the shoulder and across the center of the chest. Lap belts should fit snugly across the hips, not over the stomach. Never leave slack in your seatbelt. Never tuck a shoulder belt under your arm or behind your back for any reason, including to defeat the seatbelt alarm. Those alarms are there for a reason!
Safety Belt Use Saves Lives
According to the Texas department of Transportation, wearing a safety belt improves survival by 50 percent for front seat passengers during a crash. Wearing lap and shoulder belts (combined with air bags) is the most effective way to reduce fatalities and serious injuries in traffic collisions.
As my daughter's recent experience illustrates, the use of seatbelts will reduce the chance of injury in most car crash scenarios. Buckle up, and make sure your loved ones do as well. Be safe out there, y'all.
Let Tinsman & Sciano Help
If you have been injured in a motor vehicle accident, call (210) 225-3121 or contact Tinsman & Sciano as soon as possible.